Every now and again, I'll write about B2B equipment sellers offering financing. And I sometimes look back and think if someone read it at the time and listened, they did well.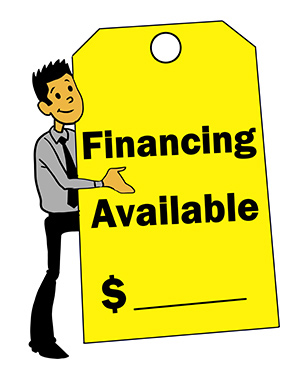 For example, I posted a "why aren't you offering financing?" series in January of 2020. Just one month after I posted, we began hearing about a possible Pandemic. Then a month later, the pandemic happened. And you know what else happened? Credit exploded. With shutdowns looming, companies did not want to spend a dime of their own money, so they borrowed and financed equipment in droves. 
Like everyone else, we worked from home, but were quite busy. And you know what took up a TON of our time? Helping our best vendor partners better offer credit to their customers.
We have hundreds of vendor partners. Every one of them is important. But there are a certain percentage of them who truly embrace offering credit and monthly payments, and use financing as a selling tool. They already know, beyond any doubt, that offering credit raises sales. So they proactively employ it.
For those vendors, our help was there for the asking. We worked with their salespeople, helping them better present financing. We assisted with marketing collateral. We worked out "as low as" price points for their websites. And for the most prolific ones, we worked out special payment schedules and similar.
This all mattered immensely to our best B2B vendor partners. When the pandemic hit and business seemed quite "iffy", we helped them take advantage of the sudden increased interest in credit, and for a great number of them, sales held serve during a very challenging time.
So this begs a question to companies who already embrace offering credit: How much does your finance partner actually help you?
At Crest Capital, we see it as a true partnership. A two-way street if you will.
Many vendor partners don't really want to push credit, and that's ok. We give them some self-service tools, and financing is there if they need it.
But there are other vendor partners who proactively view credit as a vital sales tool (which it is). And together, we do some interesting, revenue-driving things.
Do you have a vendor partner now, but haven't seen much interesting (or revenue driving) lately? Maybe it's time to talk to a vendor partner that actually does those things. 
I'll discuss specifics in the next post, but suffice to say, if you're interested in more revenue from your financing program, then we're interested in talking to you.