I usually don't revisit my predictions midyear, but I want to make one further prediction for this year. And since I'm doing that, I may as well let you know I nailed my Warriors basketball prediction, my NHL prediction (Lightning) made the finals and my Mets prediction is looking pretty solid right now.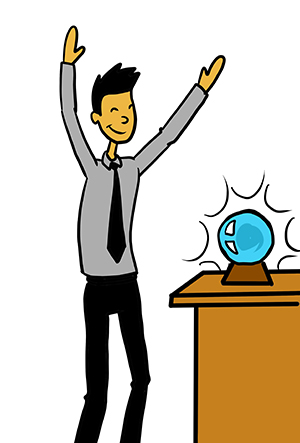 But the important one is rates. I mentioned back in January that rates will likely rise all year, and that has been spot on. If you were thinking about financing equipment in 2022 and locked in a nice fixed-rate, you're in good shape.
So here we are, well into the third quarter of 2022, and I want to say that even if you didn't get in before rates rose, it's not too late. Because even though rates just went up again, I predict rates will continue to rise for the balance of this year, and well into the next. 
Now this is hardly an outlier prediction. Most economists and experts who watch this a lot more closely than I do are saying the same thing. That said, hopefully the biggest hikes are going to plateau soon, and then we'll see some smaller ones. And then we'll see a leveling off, where rates will probably hold steady for a while.
What this means to you, dear reader, is this: for the next few quarters, whatever the rate is today is as low as it's going to be for quite some time. If you are looking to finance equipment or borrow money in any way, NOW IS THE BEST TIME.
Now some more good news, and this is from a big picture perspective sense: No matter what happens to rates, they will still be quite low in a historical sense. I talk to some older executives who recall borrowing at much higher rates in the 1990's and being happy with it. And even in the early 2000's, rates were nearly double what they are now. Just food for thought.
Anyway, there's my prediction for the rest of 2022 and into 2023. Borrow now to get your best rate, with "now" being almost anytime in the next year. But of course, the sooner the better.
Now, let's go Mets!