My last post mentioned a new type of equipment financing customer we are seeing: the company that used to pay cash for everything who is now starting to finance equipment purchases. And they are doing this to keep their own money safely in the bank while they make monthly payments on equipment.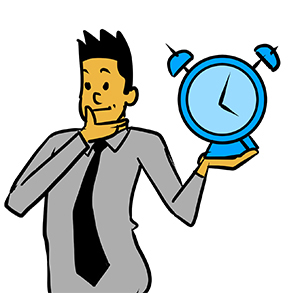 So now, I will ask once again in this blog: if you sell any kind of business equipment, are you offering a monthly payment option? Because right now, it matters more than ever.
The ongoing COVID-19 pandemic has affected countless companies. But many of them are still operating, and still need the equipment you sell. And right now, they want monthly payments. And I feel that will continue long after this is over as well. Here's why:
Toilet Paper and Money in the Bank – Same Thing
Let me ask you a quick question – when this is all over, will you EVER be without a few extra rolls of toilet paper in your home? I doubt it.
For companies, when this is all over, you can bet they are going to be a little more reluctant to part with cash. We've all seen how fragile "things" truly are. Companies that didn't embrace monthly payments in the past are changing their tune – they'd rather keep their cash and use borrowed money for equipment.
So right now is an ideal time for equipment sellers to make sure they are offering financing.
Now here are the no-brainer aspects:
Offering financing costs you nothing. NOTHING.
You take no risk – you still get paid in full right away. WE take the risk.
There's no work involved. Adding financing to your website takes mere minutes.
Nothing changes for you except your customers can now get easy, fast financing (at great rates and terms) at the click of a button. The bottom line is, you'll sell more. I've seen it happen thousands of times. It gives you an advantage right now, and gives you a big one once this is all over and things start moving again.
If your sales have fallen, and you're still scoffing at offering financing, I don't know what to tell you. It's like refusing a life preserver when you're drowning. Or toilet paper in a quarantine!
No cost. No risk. No work. No excuses.
Visit https://vendorprograms.crestcapital.com and we'll get you started.