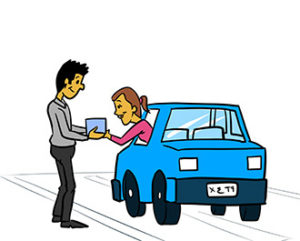 Here's my second post on financing retail equipment to better help a retailor compete.
When we last left my pet supply store friend, he had upgraded all of the shelving fixtures and displays in his stores. Now it was time to venture into the world of cyberspace and perhaps dip his toe into online ordering and similar.
This isn't as simple as "shopping cart software", however. My friend really wanted to compete with the big boys, and there is specialty retail software out there that could allow him to do this. Like real time inventory ("I wonder if they have item XYZ in stock – let me check"), buy online and pick it up at the store, and yes, online shopping for products that aren't in the physical location's inventory.
In fact, for my friend, the "buy online and pick it up later" was going to be a big deal. Most of his stores are on main roads that many folks travel for work. Pet supplies and related items are very good for a "let me grab it on my way home" mindset, and offering his customer base the option to buy items online and have them ready for quick pick-up is a big deal. And as I mentioned in my last post, the service aspect beats the big boxes, so my friend feels this will be used often.
Of course, this type of software isn't something you buy off the shelf, and while it is not out of reach of smaller retailers, it's not exactly cheap either, and almost always needs some kind of customization. So financing retail inventory management software (that's just one of the names it's called) is something that's very relevant. While the backbone is still under development, he's already got several hundred people voluntarily signed up to be notified at launch. It's pretty safe to say this will be a big deal.
Like all of my "why financing XYZ matters" posts, the point here is to pick a specific industry – in this case small retailers – and show how financing new (or even used) equipment can help. Here it's financing retail software and also financing retail fixtures and shelving. Your industry might be next.