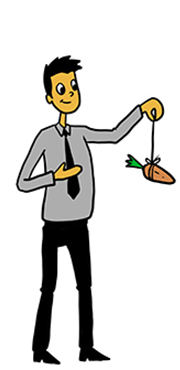 My last post talked about how the world has changed in terms of not just how we use credit, but how easy it has become for anyone to offer credit. I used credit card acceptance as an example of a small service (like a local ad agency) giving their customers the ability to pay via credit.
Now I want to expand that into my world, equipment financing.
Equipment financing / equipment leasing via a company like mine has been around a long time. However, in days of old, my company would work with people via phone and fax. And we really didn't have the ability to easily "partner up" with other companies and offer their clients credit – it took meetings and phone calls (in other words, a manufacturer couldn't just decide one day to offer credit through our company. They had to call us, setup a meeting, people would fly to other cities to shake hands, and so on. It took weeks.)
But today, it's totally different. In fact, it's easy for any company to offer credit to their customers, and it can be setup in a few minutes.
Let's say Company A makes widget machines, and feels they can increase sales by offering credit. So they call or e-mail my company and say "hey Fletch, can we offer credit through you?" In five minutes, I can determine if they are a business that we could work with (and since equipment financing companies finance all manner of equipment, the answer is almost always "yes").
So, after an initial e-mail or phone conversation, how long do you think it takes to set this up, complete with a website payment portal? Would you believe another five minutes? Literally, that's all it takes to set up a "get credit here" payment portal on Company A's website. In less time than it takes to eat lunch, a company can decide "hey, we'd like to offer credit" and actually go through the entire process of offering its customers "one-click" equipment financing on their website.
Isn't that amazing? We've gone from credit being impossible to offer to "click here for instant financing". I love the internet. Especially when I'm whipping out my credit card and buying stuff!!