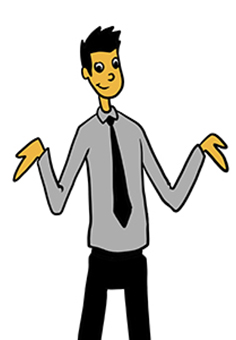 I was talking to one of our salespeople (Ronda) the other day, and she told me that one of her prospects didn't even want to talk about offering credit because he thought it would be "too complicated". I was partially surprised, because since I work for an equipment financing company, I know how simple it can be. But I'm not so surprised either, because, to the outside world, it would seem complicated.
But really, it's not, and I figured I'd mention this here in the blog (I already touched on this a bit back when I wrote about offering equipment financing can raise sales, but I'll go a little deeper here today.) On that thought, I also wrote about different "vendor-lender" equipment financing relationships, and yes, some of them CAN get complicated. But we won't get into those either.
At a basic level, offering equipment financing and equipment leases to your customers is as simple as us putting a link on your website (for those that read some of my older blogs, this is also called a "referral program"). Just a link. That's it. No muss, no fuss. No work on your end, no interest rates, no spreadsheets, and no sending Bruno out when people don't pay. All you do is enjoy increased sales because your customer can get financed. We even work with your customer directly – you're really no more involved than you were if they were paying cash. Well, you'll probably be a LITTLE busier, because like I've been saying, offering credit DOES increase sales.
There's not even any real work involved in putting up the link. No shopping carts, no databases, no javascript… just a link. We can be in and out in two minutes flat – we'll talk about the weather longer than we're working putting up that "get equipment financing here" link.
Anyway, there you have it – offering credit is simple. So Ronda, go ahead and point your customers to this blog so they can read for themselves how easy it is. And Bruno, settle down – we'll find something for you to do soon!