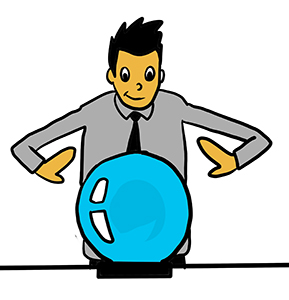 It's time for my annual "Fletch Predicts" post, where I'll make a few predictions for the incoming year.

Like always, let's start with sports:

Sigh… there was a time when I really nailed these. But I missed everything in 2018, and have to go back to mid-2017 to find my last winner. But I'm feeling good about these picks, so you folks headed to Vegas take note.

In football, we're going with a New Orleans vs. San Diego Super Bowl. I know everyone was on the Rams and the Chiefs bandwagons all year, but they don't have the defense to make the big game. And who wins the Super Bowl? I like Philip Rivers to get his ring, so go Chargers!

Next up are hockey and basketball, since their championships occur in the late spring / early summer.

Let's go unconventional (and old-school) in basketball and say we trust in the process, and the Philadelphia 76'ers take home their first title since Dr. J and Moses Malone were there.

I have never hit a hockey pick, but I don't feel bad about that, because it's easily the hardest of the four major American sports to predict. We'll go old school again and say the Boston Bruins win it all.

I love baseball. Some other sports do excitement better, but there's nothing like a summer day at the ballpark. I picked the Yankees last year, and they got bumped in the playoffs. Let's do it again – the Bronx Bombers win in 2019.

Onto the economy – there will be two rate hikes in 2019, with talk of a third that may or may not materialize. The economy will continue to chug along strongly, despite political upheaval that's inevitable when the new Congress is sworn in. We'll also hear whispers of a recession (like we are right now), but I believe that's more because of the "can't go anywhere but down" mentality than anything. Mark my words – 2019 will be a good year for businesses.

Last year, I talked about Bitcoin, but that seems to be over with for now. It's been so rocky that nobody is going to trust it once it rises again. It may be the "future" (tech guys still insist the blockchain is the most secure way for monetary transactions to be handled), but it's going to need time to become mainstream.

Construction surprised me a bit this past year, and I see that industry moving forward a bit more in 2019. Health, tech, and energy all look good for 2019 as well. Sustainable / renewable energy could really surprise as more and more companies see fossil fuels as an "old" tech. And speaking of old/new, Artificial Intelligence (AI) makes big strides this year as an industry.

Section 179 doesn't need a mention (oops), as it's staying at a robust $1 million for 2019. So plan your purchases in advance, knowing it'll be there for you.

Ok, there we go – Fletch Predicts for 2019. Hope your year has started off great!