Here's another email I got from a prospective (and now) client. They were asking if we could finance a piece of equipment from a private party seller. And he was elated when our answer was "we'll take a look" instead of a flat-out "no".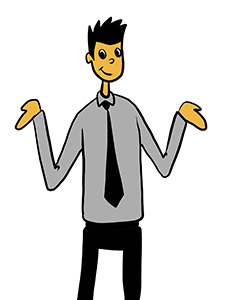 The reason he was elated is because this type of transaction is typically an instant reject from most equipment financing companies. Most lenders – the bank included – simply do not like private party equipment financing deals. This includes machinery and other equipment, business vehicles, furniture, and similar. It doesn't really matter what the equipment is – most lenders want to see a manufacturer or an authorized dealer as the seller.
Conversely, while Crest Capital looks at deals with a discerning eye, that eye is attached to a person, and we will consider private party equipment financing deals. It's actually a pretty large differentiator in our industry, and allows us to stand alone.
Now for the obvious question: "why don't most equipment financing companies like private party deals?"
It's simply an answer of both risk (to the borrower) and work (for the lender). And this risk and work involves ownership of the equipment and past liens. I have written about this previously in a post called What Is PMSI, and Why Is It Important in Equipment Financing?, which goes over the basic details. In short, it's a tricky subject with a lot of moving parts and no guarantees, which is why I am reluctant to say anything definitive about it.
But I can say that part of what makes an "authorized dealer" an authorized dealer is they generally do the legwork on UCC and title issues. This gives the buyer a bit of recourse in case the item has an old lien that nobody knew about or didn't mention (and old liens happen more than you think.) Since the buyer can actually lose equipment that has an old lien (while still owing the lender money), a dealer will usually step up and take care of the buyer. Private sellers… not so much.
As I stated, Crest Capital is the only lender we know of that entertains financing equipment from private party sellers. But these types of deals do require a little more legwork and time (note: it helps immensely if the seller is the original owner and has all the paperwork.) And not all of them are going to be approved.
This all stated, if you do find a nice piece of equipment, the paperwork is there, and the private party seller is the original owner (or the line of ownership can be easily traced), bring us the deal. No promises but we'll at least take a look!