In general, there are two distinct ways to apply for equipment financing: Application-Only, and Financial Disclosure.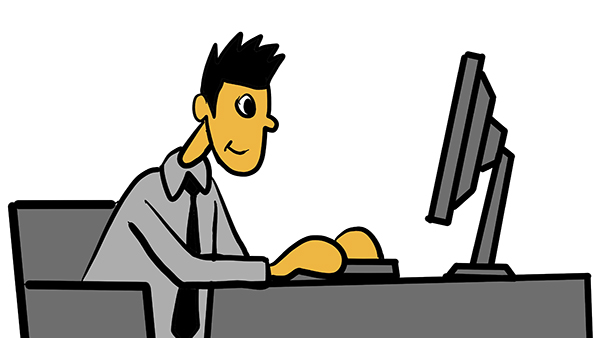 The details of each will vary depending on your lender, and what one lender calls Application-Only may differ from what another lender considers it, but in the big picture, most equipment finance applications will come down to one of the two.
The primary difference between them is how much information you are asked to give, and how deep the lender needs to investigate your credit and finances.
At Crest Capital, we have a distinct line between the two: for most equipment financing and leasing deals under $250k, we use Application-Only. For larger deals, we use Financial Disclosure.
Let's talk about Application-Only today:
Application-Only Equipment Financing
Application-Only equipment financing is exactly what it sounds like – one simple application is all you need to fill out. And it's literally only one page.
This offers a distinct advantage to our customers. They do not need to fill out a bunch of forms, or drag out the tax returns and financial statements to finance a few machines, vehicles, or similar. Many other lenders will want much more for even small financing amounts, so this is a differentiator for Crest Capital.
So what information do we require? You can see the Application-Only equipment financing form on our website, and even download a copy if you prefer to email or fax it. 
But the gist of it is we need some company information; basic details and info on company principals; bank info; a lending reference; and (of course) the details on the equipment you wish to finance or lease, including the price and how long you wish the term to be.
From this information, we can check public credit records for company principals and the business. The normal consumer credit reporting agencies are checked, as well as business credit specialists such as Dun and Bradstreet, LexisNexis, and several others. 
The entire point of application-only financing is to use public records, and not detailed financial reports. Of course there are some companies with long credit histories that can easily stand on their own, but also many companies without years of credit in the business name. Hence the mix of personal and business credit sources used.
A large upside to using public records is speed. Most of our Application-Only deals have an answer in a business day or even less.
Note that the $250k mentioned earlier is our number for application-only financing. Another lender's number for the same process may be lower (and may even be zero – for example, most banks typically want more paperwork.) Every lender is unique in this regard.
So the key takeaway for you is when you hear the words "Application-Only" for equipment financing, think "easy / fast", as that is generally the case.