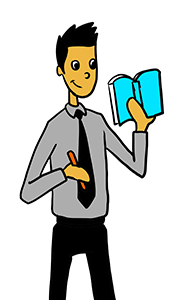 As the holidays loom closer, and we wind the year down, I want to give business owners yet another reminder that Section 179 is something that should be definitely on their minds/calendars. Especially since the economy has shown signs of life.
In fact, I would wager that if new (or even used) equipment is something your business can use, Section 179 might make a significant impact on your bottom line this year. This is because you can deduct the full purchase price of the equipment (up to the limits) THIS tax year. And if you finance (or lease) the equipment, you could actually deduct more than you'll be paying out this year, making buying new equipment a profitable venture for this year's numbers.
I mentioned the economy is getting better – that's been evident for some time. This means there's a certain amount of additional confidence that all of us have – yes, it looks like the apocalypse was kept at bay, and we're all still going to be here next year (ok, that sounds dramatic, but wow, at certain times, the news made it seem like the country would just cease to exist at some point…. What I'm saying is it got a little silly.) So financing equipment is something you may want to take a look at.
Here's another reason to be excited about Section 179 right now: we don't know what's going to happen to it next year. President Bush made the limits higher in 2008, and President Obama kept those limits for 2009 (currently a $250,000 max deduction on $800,000 total equipment purchasing). But what happens in 2010? We simply don't know. Will the same limits be kept? I personally hope so, but there's no guarantee. Look at it this way – Section 179 is very popular with businesses, but some (still) see it as "the Hummer tax loophole". So who knows what will happen?
But in the meantime, you have a few weeks left in 2009 to take advantage of this very generous tax code. I know I talk up Section 179 a lot here, but that's because it's really a great thing for businesses, especially when you combine it with equipment financing and equipment leasing.
Take a look at your calendar, and then take a look at your balance sheet… There's still time to make it look even better.