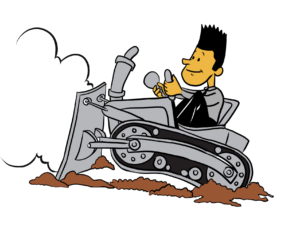 New and used heavy equipment financing is one of the more popular uses of equipment financing in general. In fact, not a day goes by that I don't get asked about leasing a bulldozer or financing a backhoe or similar. There are several good reasons for this.
The first is the fact that it makes good economic sense to finance heavy equipment. That's because this type of equipment is almost always put to work immediately. In other words, if you finance a dump truck, you are putting that dump truck in the field right away, and earning revenue using that dump truck. So the ROI is immediate, and in more cases than not, exceeds the monthly payment.
This cannot be discounted – getting new (or new to you) equipment, and having that equipment generate sufficient revenue to make the payment almost immediately, is the very definition of "no-brainer".  Almost all heavy equipment carries this trait.
The second reason financing heavy equipment is popular is the cost of the equipment itself. Even used heavy equipment isn't cheap. So paying cash for a backhoe or bulldozer can really tap a company's cash reserves – it makes much more sense to finance heavy equipment.
Third is Section 179. Taking the Section 179 deduction on this high-cost equipment allows a company significant tax relief, and leaves more dollars in the bank at year's end. And the wonderful part of this is you are taking the full deduction while making smaller monthly payments – the tax savings alone might exceed your total payments, further contributing to the bottom line.
Let's talk about one last reason to finance heavy equipment. I'll add "use an equipment financing company" to this. And that's because companies who use/finance heavy equipment will invariably need *more* heavy equipment as the business grows. Establishing a good relationship with an equipment financing company makes it very easy to acquire more new or used heavy equipment in the future.
Heavy equipment is big, and the reasons to finance it are big as well. Happy bulldozing!!