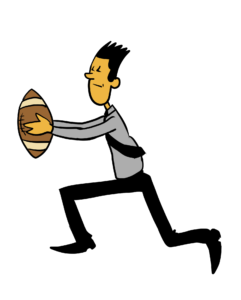 If you've read all of these "monthly" equipment financing posts, you already know that I think any time is a good time to finance equipment. But each month does have its strong points, so let's take a look at why September is a great month to finance equipment.
Let's start with this being the last month of the third quarter. Getting that equipment added to the 3rd quarter numbers might be very advantageous, depending on your financials. We're also looking right at autumn, and a 4th quarter rush for many companies – adding a new or used piece of equipment right now makes a lot of "production" sense (remember: besides new equipment, financing used equipment is very viable, and Section 179 friendly too).
And now that I've mentioned it, Section 179 is a big deal now (it's always a big deal, but more so later in the year.) In fact, financing equipment in September almost guarantees you will keep more dollars via the Section 179 deduction than you will spend in payments this year. That's an instant influx to your bottom line. Plus, you get to use the equipment for the rest of the year, with a net cost of zero. Not too shabby, huh?
I mentioned "next year's models" coming out the last few posts, and that still rings true. In fact, right now, many companies may be really motivated to clear space. Work vehicles, trailers, certain machines… anything where "model year" is important will see an increasing amount of good deals on current year models. So if you like bargains, now is the time to really look for them.
Lastly, almost all business seems to pick up in the 4th quarter. If your numbers were soft over the summer and made you wary, you're probably starting to see a thaw. Jump on that now, while the good deals and Section 179 are here.
Oh, and football season starts. That has nothing to do with financing equipment, but it ends this post on a happy note.