It's time for my annual "hot or not" in terms of equipment financing.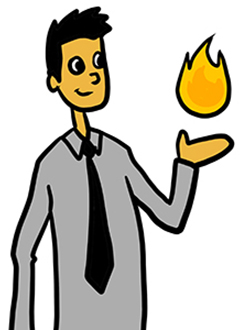 I always look forward to doing this, because I find the equipment financing industry to be a very good microcosm of the country (and even society) in general. Seeing what industries are borrowing is a strong statement on what's going on in a big picture sense.

To start, it's been a solid few years for almost all industries, and we're still seeing growth all over, but maybe at a slightly slower rate than years' past (which is normal.) The blanket statement of "everything is still hot" remains true, but that makes for a really short post, so let's dig a bit deeper and highlight a few industries that are standing out.

Construction: Things are still getting built in large numbers. If you drive down your town's main drag, it's likely you are seeing new buildings going up, which is always a good economic indicator.
Vocational Trucks: Given my #1, this should be no surprise. Vehicles that move, haul, push, pull, dig, and dump are necessary to any construction or commercial project.
Machine Tools – Manufacturing machines, shop tools, CNC machines, etc. We always hear about manufacturing taking hits, but what we are still building now is definitely strong, and growing.
Computers and Software – No surprise here. Technology is always advancing, and successful companies need to stay ahead of the curve if they want to compete.
Containers – This one surprised me a little, but maybe it shouldn't with construction and manufacturing still rocking it. Storage and shipping remain very necessary.
I have to be honest – seeing construction, trucks, and machines top the list gives me comfort. You read a lot of doom and gloom sometimes, so the little reminders that we're continually building, moving, shaping, and innovating always makes me smile. I'm hopelessly optimistic, and like to see industry moving forward, and my annual "hot" list really exemplifies that.

Hope your day is going well.