With the Holidays upon us, let me go over my wish list for this year.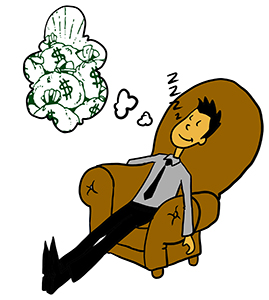 First up on my list is always Section 179. But I really don't need to put it here anymore, because it was made permanent in 2017. Still, I'm used to having it high on my list, so I'll wish for it to grow even larger!
(oh, and remember to use your Section 179 deduction for 2020! You have until midnight 12/31 to buy or finance your equipment and put it into service.)
I want rates to stay right where they are. They are historically low right now, and I hope they stay there. Of course, I know this truly is a "wish", as rate fluctuations are inevitable, but let's hope they are slow (prediction: any increases will be slow indeed).
I wish for more equipment sellers and distributors to see how offering financing can help them. As we move forward, making things simple and being a "one-stop-shop" for B2B customers can only help. I feel a beefier blog post about this coming on.
Like everyone else, I want us to have a virus vaccine. It looks like that might be imminent. Good. I suspect after that happens, there will be a mini boom. Get ready for it.
On a personal level, I got into vinyl records awhile back, and would like a new turntable this year. Mrs. Fletch said "pick another gift – things are too loud around here as it is". What is this "too loud" she speaks of? Not in my vocabulary.
The holiday season is always pretty busy for everyone. But it is also a good time to take stock in the year that was, and the road ahead. Despite the turmoil of 2020, I am optimistic about 2021, and what lays ahead. We're all fortunate to be in business, and while we cannot control outside forces, we can control how we react.
Enjoy the next few weeks – they're always fun!