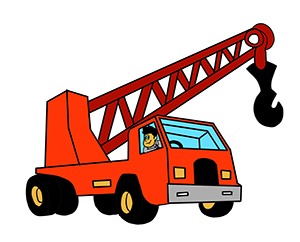 Every year, I like to take a look at what's hot (and not) in equipment financing.
I like this because it presents a big-picture look at industry and the economy in general. And more than one person has written me saying they invested based on what's hot (or not) in industries looking for equipment financing (this makes a lot of sense, by the way – industries that are looking to expand and spend money are usually growing.)
**Disclaimer – that said, if you invest anything based on what I say, well, consider that I have a non-investing job I go to every day, and am not living off of dividends, ok?
Here's what's hot in equipment financing in 2015:
Construction of all kinds. This may surprise some people, as the housing market is somewhat flat, but construction is a big winner. Part of me thinks it's because society is changing as a whole, moving to a more internet-based economy. I look in my own neighborhood, and I see a lot of strip malls being converted into something else. You need construction people for that, and construction equipment.
Coming on the heels of this is machine tools and technology-related industries. This should be another obvious one – anything new and techie that proves useful will certainly thrive in the coming years.
Last but not least (by any stretch) are specialty vehicles, and trucks/trailers. Again, this ties into the internet-based economy I mentioned. We're seeing tons of online commerce, but goods are still delivered the old fashioned way. My neighbor got a garden tractor delivered – it was delivered by a large flatbed truck, complete with a detachable / drivable forklift on the rear. It was really neat to see the truck driver get out, climb in the forklift, "detach" it by lowering itself, and then using it to grab the tractor and bring to my neighbor's garage. Then when done, the forklift "attaches" once again to the back of the truck, and away it all goes. To me, it's obvious this truck/forklift setup was largely designed and built for this specific purpose (delivering large goods to homeowners.)
There you have it – what's hot in equipment financing. Next post will take a look at what's not hot. Unless, of course, Section 179 has some news – that would supersede almost anything.