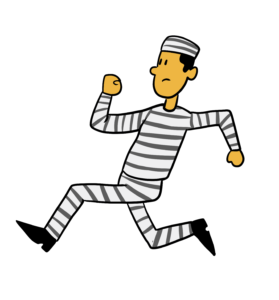 I'm not really a salesperson at heart, but whenever I talk with a small business owner, I'm probably going to bring up equipment financing. Not so much because I want to bring another client on board (but that never hurts), but more because I truly believe in it. Equipment financing / equipment leasing are far and away the best way for any business, small or large, to acquire equipment.
Last week, I happened to be talking to a small business owner. He owned a tree trimming / tree removal company, and had been in business about ten years. In those ten years, he's experienced success, and has grown his company from just him and a helper to about 10 people in two different crews. And in this time, he's bought a few bucket trucks, a crane, 2 large chippers, and other equipment.
Anyway, during our conversation, he said he was looking for another bucket truck, so I handed him a card. And he looked at it and said "Is your jail better than the one I'm in now?" I was a little puzzled, and asked what he meant. He went on a five minute rant about his bank, and how he was in "bank restrictions jail".
As it turned out, one of the things I mention here often was affecting him – when you finance equipment at the bank, they put a blanket lien on everything your company owns. So he financed a bucket truck, and later wanted to sell his crane privately and buy a new one. But he couldn't sell the crane privately, even though he owned it outright – it was part of the bank's blanket lien. He had to jump through all kinds of hoops and ask the warden (his words – he's really liking the jail analogy) for permission to sell something he already owned.  
Well, as you likely know, we have no blanket liens or restrictions on financed equipment, so I'm going to bust him out of jail. Let's hope I don't get caught!!
Hmmm, maybe Mrs. Fletch has a thing for the bad boy…