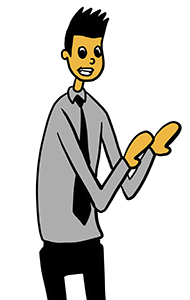 More and more, it seems there are TV commercials and internet ads offering to get you your credit report for free.
But is it really free? Because if it is, who pays for those TV commercials?
Of course these places aren't free! Oh, they'll get you a free credit report alright, it's just that you have to sign up for a credit monitoring service or some other nonsense.
Yes, most of them are free trials, and you can cancel, but have you ever tried to cancel a free trial? It's about as hard as trying to get rid of Jason from the Friday the 13th films (by the way, do you think they ran out of ideas when they put Jason in space?? Just asking! Oh, you think I'm kidding? I'm not – Look it up.)
Anyway, old Fletch here is going to do you a favor. You can go to www.annualcreditreport.com to request a REAL free credit report from all three credit reporting agencies (Transunion, Equifax, and Experian.) This is your right under federal law.
This report is available to you once a year, and this site is not one of those 'join us forever and ever and ever' sites, it's actually sponsored by the three credit reporting agencies in response to the Fair Credit Reporting Act, passed in 2003. It's a one-stop shop to get your credit report, and they won't ask you for any money. It's your right to check your credit once a year, and I definitely recommend doing so.
And besides, the site is decidedly scare free.