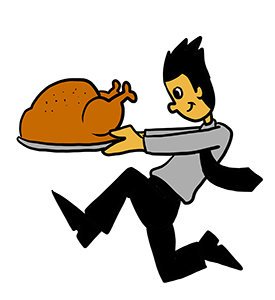 I just read an interesting blurb about Goldman Sachs predicting no less than FOUR (4!) Federal interest rate increases in 2018. This is one more than the three increases most other Wall Street firms predict.
So who's right?
I say "who cares?"
Whether it's three hikes, four hikes, five hikes, or even just two hikes, the fact is rates are fully expected to go up in 2018. And that isn't welcome news to borrowers. Because like it or not, it will cost you more to borrow money next year. And that includes financing equipment. You will simply pay more for it if you wait.  
That's why I'm "emergency blogging" today. If you had your eye on a piece of equipment, DO NOT WAIT to finance or lease it. The only thing waiting gets you is a higher monthly payment. That's it.
This has an increased impact here in the last few weeks of the year. If you lock in a great fixed rate NOW, you will be unaffected by rate increases in 2018 and beyond. Plus, you can take a full Section 179 Deduction on qualifying equipment this year.
There's nothing to think about. I know it's the holiday season, but somewhere in between decorating the office and the company party, get that piece of equipment you wanted.
The clock is ticking.