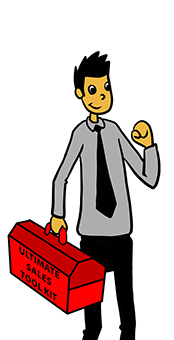 I posted earlier this year a few things about "equipment financing as marketing", "captive financing", and other "manufacturer-based" equipment financing posts. The general theme of these posts was that offering financing on equipment was a good sales tool, and the choice of equipment financing partners mattered.
So let's say you want to get on board, and choose an equipment financing partner (or perhaps replace the one you have) – what should you look for? What separates a good equipment finance partner from one that could actually hurt your business? In Fletch's opinion, here are a few things to look for:
• Longevity / Time in business – As with any financial partner, you want to make sure your equipment financing partner has been through economic ups and downs, and has been around for at least a decade (if not more.)
• Competitive rates – This is an obvious one, but their rates should at least be competitive. They need not be the absolute lowest, but at least they should be in the same ballpark.
• Flexibility – Make sure they can write all kinds of equipment financing loans and equipment leases. Plenty of terms, down payment options, etc. The easier they can make things for your customer, the better you look.
• Equipment leasing – will they write equipment leases? Hey, some won't, and it will matter to many of your customers.
• Ease of application / approval – This is a biggie. If your customer can fill out a quick online form for equipment financing / equipment leasing application, and then get a fast approval, that's a HUGE plus in your favor. Trust me, there are equipment financing companies out there that that want reams of paper / financial statements before they will even consider an application. And there are others (like mine) that just have a quick online form. This isn't self-serving by me, mind you – it's just fact. Easier is better when it comes to a financing application.
Obviously, there's more to picking an equipment financing partner than the above, but I do feel the above list should be a starting point for anyone looking to partner with an equipment financing provider.