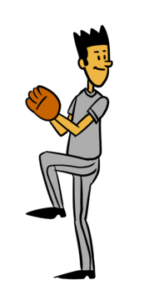 Continuing my series of why pretty much any time is a good time to finance equipment, let's take a look at equipment financing in April.
First of all, for most companies, April is the first month of the second quarter. This means 1/4th of the year is already over, and most firms have a good handle on how they are doing. Since success is usually measured in years, and then those years broken down by quarters, these not-so-arbitrary lines in the sand are important.
So for equipment financing, if you are having a good year, it's a no-brainer – keep that momentum moving. If you are not quite hitting your expected numbers, well, you know things aren't simply turning around on their own, right?  Both of these thoughts are prime for new (or new to you) equipment.
Plus, now that the year is one-fourth over, we're starting to enter a magical time for equipment financing and Section 179. Put simply, if you lease equipment now, you will probably make 6-7 payments this calendar year. Depending on the price of the equipment leased, it's more and more likely that the net Section 179 deduction tax savings will exceed the total amount of payments you make this year. Meaning leasing the equipment will show a profit for this year. Yea, wow.
Spring is also a time of year when more companies start rolling out newer models. So if you were waiting for the latest and greatest, now might be a time to start looking.
Lastly, and you know I have to throw something like this in, April is the start of Baseball Season. Whether you are a sports fan or not (I am), there's something pure and almost mythical about the start of a new baseball season. Hope springs eternal and all that. To me, that mood permeates everything, and makes for an optimistic outlook. The Cubs won last year – anything is possible (and no, I won't let you forget that I nailed that one.)
Play Ball!