As many readers know, I've usually written my yearly "hot and not" posts in the spring or summer. However, I didn't write one last year, because it seemed wrong when everything was shut down due to the pandemic.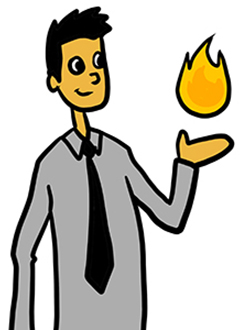 But here we are in 2021, COVID restrictions are easing (if not gone), and many industries are returning to normal. While I still feel odd doing a "not hot" post, I can and will comment on a few industries. So here's what's hot in equipment financing in 2021.
Construction Equipment / Heavy Machinery
No surprise here, as the construction industry has been on the upswing for a few years now. New buildings, new homes, and even repurposed older buildings – they are all affecting an industry that doesn't see too many slow times. We expect heavy equipment financing to be a very popular topic for the foreseeable future. 
Computers and Software
The pandemic sent everyone home, and changed the way a lot of businesses communicated. Software financing was always something we were strong in, and we're seeing steady requests there as well. Especially for specialized industry-specific software suites, and communication-focused applications.  
Used Equipment of All Flavors
Preowned / used equipment financing (another thing we specialize in) is strong as well. There are several reasons for this. Companies hurt fiscally by the pandemic still need equipment, and used equipment is easier on the bottom line. Another reason (I feel) is the pandemic caused some older businesses with owners nearing retirement to close shop earlier than they originally planned, leading to a robust used equipment market. Lastly, the supply chain issues I've been writing about have caused many companies to consider the gently-used piece of equipment right in front of them and available right now.
So there you have it – three industries / financing types that are doing well here in 2021. But these aren't the only ones – there are plenty of industries and companies that held serve during the pandemic, and are poised to grow.
Hope your summer is going well!