It's the #1 question our customers have been asking for almost all of 2022: when are these interest rates coming down?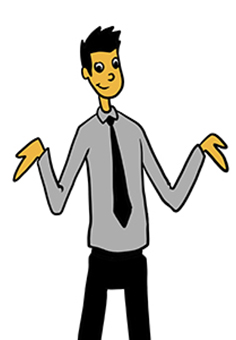 I wish I knew the answer, but I don't. Nobody does. We've seen rates rise all year, most recently at the beginning of November. And to my eyes (as well as to most economic pundits), the end is not in sight.
Rates have been rising to combat inflation. But inflation remains stubbornly high, so the thought is the Federal Reserve is going to keep raising them until inflation is tamed. And unlike a scary movie franchise where everything thinks the villain has been vanquished, only to reappear stronger than ever, the Fed is unlikely to lower rates until they are absolutely sure inflation has been handled. No surprises, and no "Scary Economy Part IV, Inflation in Space!"
What this means is even if inflation peaks, we should not expect rates to start falling immediately after hearing that news. It's going to take time, and then the decreases will likely be very gradual.
Ok, so what does that entail for all of us? It means this is the economy and rate environment we must work with. It also means that "waiting" out rate hikes is likely to be a futile, and possibly harmful, strategy.
Companies cannot afford to sit idle for months and years. They need to replace equipment, they need to offer new services, and they have to keep pace with their competitors. One of the reasons inflation is high is demand is still exceeding supply. There is ample money being spent and commerce happening – in fact, many companies can't keep up with demand. So now is not the time to turtle up.
I promise you this: rates are going to come down – eventually. But again, it will be a while before it starts, and (in my opinion) the fall will be gradual. When will they reach late 2021 numbers? Goodness, that could take years. I mean, I hope it doesn't, but I'm also pragmatic, and in my mind, everything is pointing to more increases.
I've mentioned this before, but getting in now and locking in a fixed rate on equipment financing could be a very savvy move a year from now, because we are nowhere near the peak yet.