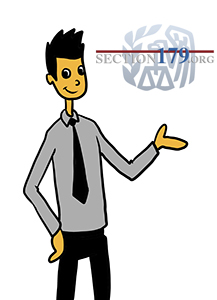 Real quick post today, but I have big news. Section 179 is back!!
Yes, it's later in the year, but it finally happened. Our leaders in Washington (they are leaders, right?) have finally given Section 179 for 2014 a little love with the Tax Extenders Bill. And you thought it would remain at $25,000 all year… ahh, Fletch always knew better!
The new Section 179 limits for 2014 are $500,000 for the deduction, with a $2,000,000 threshold on equipment purchases (after which the deduction decreases on a dollar for dollar basis). PLUS, the bonus 50% depreciation has returned.
This is a really big deal, and a nice boost over the $25,000 it was set at. There's also one more little wrinkle… it's only good for 2014. In 2015 (which is only a few days away), Section 179 goes back to $25,000. Will they raise it again? Who knows?
So you know what this means? You need to get moving, because you really only have about two weeks to take advantage of this. To get the full benefit of the new higher deduction limits, the equipment must be purchased and put into use by 12/31/2014.
So what are you still reading for? Get shopping!!