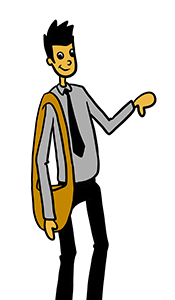 The last post I did was about what's hot in business trends / equipment financing, so it's logical to follow that up with a post about what's NOT hot in equipment financing.
These posts were a response to an e-mail question from a reader who thought that an equipment financing specialist would have good stock tips. And while I do seem to have a good read on overall "hot or not" in terms of industry, I'll make it plain that this isn't very helpful in terms of investing.
But regardless of my investing acumen (or lack of), let's continue and see what isn't so hot in industry right now:
Printing: With everything moving to digital, traditional offset printing is definitely feeling the crunch. Some will invest in newer technology and finance digital printing equipment, but some will not. And companies that make printing equipment, well, they are in the same boat. We work with both – the end user offset printer leases printing equipment through us, and the printing equipment manufacturer partners with us to offer printing equipment leasing. Both sides are down somewhat.
Office Furniture: As companies try and do more with less (less people, less expenses), office furniture and similar has taken a big hit. First of all, companies decide that yes, that chair has another year (or three) left in it. The manufacturing aspect here has taken the biggest hit (companies that make office furniture are feeling the crunch). However, we have seen an uptick in used office furniture financing. This is because recent downsizings and bankruptcies have resulted in a HUGE "used office furniture" market. Truthfully, it's oversaturated (which again, doesn't help the manufacturers any.)
"Expenses": In fact, we're seeing a lot of used equipment financing in general. It seems any manufacturer that makes an "expense" product is probably feeling pressure. So things like non-revenue producing vehicles, construction (both new and improvements), companies that manufacture elaborate trade show booths… many of them are experiencing soft sales. The general trend is to go smaller and leaner, and anything that does not increase efficiency or result in a positive ROI is being looked at very hard. Plus, like the office furniture example, there is a glut of "used everything", from vehicles to buildings to the lighting fixtures in an office. I do have some further thoughts on companies doing more with less, which I'll expand on in another post.
So anyway, I hope this answers the question of what's hot and what's not in the world of equipment financing. Hope you are enjoying your summer.