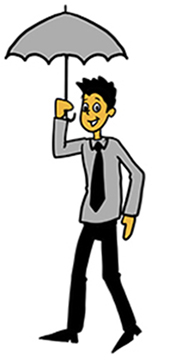 My last blog outlined a situation where a company buys equipment, doesn't like it, and decides not to make their finance payments. Nobody wins in that scenario (and the company withholding payment is always in the wrong, as per finance agreements).
In fact, this situation can be so dire, equipment financing companies like mine have learned to look for signs of trouble when financing or leasing equipment.
Here are a few things we practice:
Before a deal even commences, we try and make sure the seller services the equipment. And if they don't, is there an authorized path to service? And how long is the warrantee? These things all matter – we want to avoid something breaking in 91 days, and nobody wanting to pay to have it fixed.
Obviously, we will also look at the seller in terms of complaints – a seller notorious for selling junk will probably kill a finance deal.
While it's true that in many transactions, we pay the seller in advance (after all, the seller is not interested in offering credit themselves), we do make sure the seller has the financial stature to be entrusted with the funds (no risk the seller is desperate for cash and might spend the money and not deliver the equipment). If the seller is financially weak, we require the equipment be received and accepted by the buyer prior to releasing funds to the seller. This means someone physically receives it, opens the box, makes sure it's not damaged, plugs it in, tests it, etc. When we get the "ok", then we pay. This protects everybody from a potentially uncomfortable situation.
Some finance and lease deals are done on timetabled deliverables (such as developed software). The deadlines and such are written into the lease deal, with pre-specified payments at agreed-upon intervals.
The preceding safeguards are not 100% failsafe, of course – nothing is. But they can go a long way in making a finance deal work. No matter which type of finance transaction you are on, acknowledging and adhering to the preceding will make everyone's life a little easier (and push the deal through faster.)