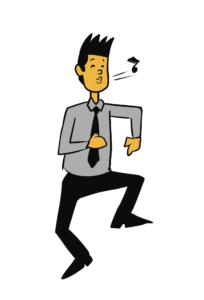 I subscribe to several business-related newsletters and e-zines. There's nothing like timely business and financial news hitting your inbox every day. My wife thinks it's boring, but then again, she spends hours looking at pictures of food on Pinterest. I try to tell her that mine is more interesting, because money buys food, but she counters with "you can't eat money". Ok then.
But I received some good news in the inbox the other day from the National Federation of Independent Businesses (NFIB), which is the nation's leading small business association. They report that small business optimism is at a 45 year high.
45 years. This surpasses the booms of the 80's and 90's, and we all have to admit, things were pretty good then. But they are better now.
But you know, it took me a minute to think about it to realize just how good things are right now. That's because the news cycle is dominated by a lot of negatives regarding business – people upset over minimum wage, income inequality, loss of manufacturing, and more. You would think that business is terrible. But it's not.
Small and medium businesses are thriving. Have you called a plumber or a carpenter recently? They have waiting lists. Have you gone car shopping lately? If you see a model you like, you'd better pounce, because they might not get another black Model XYZ for a while. My neighbor just waited three weeks to get a tree removed, and this year, Mrs. Fletch and I are replacing our above-ground pool. We went shopping in January, and even then, the pool company was backed up into June for new installs. And realistically, we're probably looking at July.
So we're in a good place, business-wise (although getting our pool earlier would be nice, of course). And that's going to lead to my next post, which is (predictably) going to discuss some equipment financing, Section 179, and using this optimistic wave to improve your business.
Ignore the negative news – things have been good for a while now, and they are looking better every day.