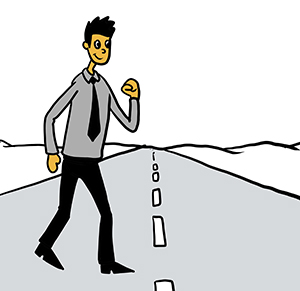 You may have noticed that I talk about equipment financing and equipment leasing from the end-user perspective a lot. This is probably because in most people mind's, this is what equipment financing is all about.
However, there's a whole other aspect of equipment financing and equipment leasing that I don't discuss that often, and that's the vendor side of equipment financing. In fact, it's probably a larger part of my job than the borrower / end-user side. So in the coming weeks, I'm going to touch a little more on the vendor side of the equipment financing equation (because not only do I find it interesting, I think business relationships that involve credit will be a big deal in the next few years.) And today, let me give you an overall primer.
Essentially, for every equipment lease written, there are three parties involved: The company leasing the equipment (the end-user), the equipment leasing company (that would be me), and the company making / distributing / selling the equipment to be leased (the vendor).
Sellers of equipment, vehicles, and the like need a "finance partner" to help sell their goods. For example, it's virtually impossible to sell cars without offering point-of-sale financing for the customer. Hence, auto dealerships partner with the manufacturers' finance arm as well as other outside finance companies and banks.
But what about other equipment manufacturers and distributors – how do they fit into this? Should a distributor of, say, large office machines rely on cash to move their goods? Of course not! It's beneficial to them to offer easy equipment financing (or equipment leasing). Thus, they have a few options – they can partner with banks (which is becoming more difficult), they can rely on "in house" financing (either through a parent company or the manufacturer), or they can partner with an equipment financing company like mine. Increasingly, the third option is becoming more and more attractive. Especially since the friendly local banks aren't as friendly as they used to be.
In the current economic climate, I firmly believe that it will benefit many companies to look towards independent equipment financing and equipment leasing companies to help sell their goods. They do this by either by partnering for the first time, or looking to change their equipment financing partnerships because the bank closed the vault (and took away the lollipops… the fiends!)
For now, my only point is to introduce that "third party" (the vendor) that I have ignored in this blog for so long. Look for some deeper vendor-related topics in the coming weeks / months.