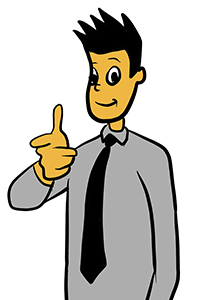 Ok, let's continue a bit with the "better times coming" theme I've been on lately (my wife tells me that besides being a top notch equipment financing guy, I'm also I'm a silver-lining type person… ok, I'm making up the first part – she really doesn't care about my equipment financing prowess – but she does think I always make the best of things.)
Anyway, I had this thought the other day after looking at baseball box scores. It occurred to me that despite the doom and gloom of the last few months, things have moved forward, like they always do. Spring came, April turned to May, flowers bloomed, baseball season started…. None of it seemed affected one bit by the Dow Jones Industrial Average. It's almost as if the flowers just didn't listen, and said "we're coming, like it or not." And, of course, the umpire said "Play Ball".
So it struck me as comforting knowing that no matter what the financial bad news is, things are still going to move forward. I'm reading about baseball, and I see the Yankees and Mets both opened brand new stadiums this year… and of course, my mind turns to "I wonder how much equipment was financed?…. I wonder how many equipment leases were written?"  I'll bet tons of equipment leases were written, from cooking equipment in concession stands to security equipment to that fancy scoreboard.
Not to get off track here, but are you beginning to see why my wife thinks I was such a great catch?  My wife loves facts and figures, and always dreamed of a guy who looked at structures and thought "I wonder if they got a capital lease?"… I'm kind of kidding. My wife rolls her eyes when I do stuff like that (and to be honest, I do try to find a romantic component to discuss as well, like "I wonder how many guys proposed on that balcony…. And did they finance the ring?") Ok, I'll stop J
But yes, it was definitely reassuring to realize that 2009 is steadily progressing.  Truth be told, we're closing in on the halfway point, really. And we're all still here.