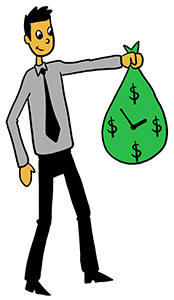 As you know from my last blog post, I think any time of the year is a great time to finance equipment.
That said, I'm going to spend a little time this year highlighting each month as to why it's a good time to finance equipment, because they all have compelling reasons. Let's begin with February.
February is a great time to finance (or lease) equipment for a few reasons:
It's early in the year, so any equipment you buy now is going to work for you nearly all year. Since new (or new to you) equipment usually helps production in some way, this means a stronger bottom line for this year, simply because you had the equipment in production since month two.
Depending on the equipment, February is close enough to the previous year that some companies will still have "last year's" models left, many available at deep discounts. Why not take advantage of this? This goes for vehicles, trailers, machines… heck, almost anything can be labeled by the year it was made/released.
You still get to use the Section 179 deduction next year when you file your current year taxes. So essentially, you are banking a nice tax deduction down the road, yet you get to use the equipment right now to make money. This is a win/win all around. Plus, using equipment financing means less cash outlay now, so when that tax deduction comes in, it's a nice plus.
President's Day Sales!!! It's not just for retailers anymore. Indeed, this is often the first promotion of the year for a company. We've even seen logging equipment suppliers offer discounts on cranes and similar because good old Abe Lincoln liked to split wood.
So don't be afraid to finance new (or used) equipment in February. Too many companies try and wait for some mythical opportune time, and they lose out on the advantages of having the equipment right now, in February.