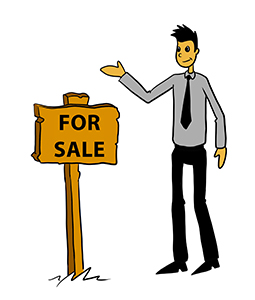 It's funny – sometimes, I look back in my blog archives, and I come across something I thought was relevant to a particular time, but then I realize it's even MORE relevant now. And that's true with today's post, which is about financing used equipment.
I first wrote about used equipment financing in spring of 2008, when gasoline prices were going crazy, and whispers of a financial crisis were just beginning to be uttered. My point then was financing used equipment was a great way to save a few bucks, and I posted about it because not many people knew they even could finance used equipment.
Well, the more things change, the more they stay the same, and I'm going to reiterate the same message for my 2009 audience, because if anyone needs to save money, it's businesses in 2009. And I'm pretty sure some of them (just like last year) have no clue that financing used equipment is even possible.
So to those people, I say "yes", many equipment finance companies will finance used equipment for you. This could mean a used equipment lease, or a straight finance. Of course, there are a few caveats, which should be pretty obvious. The used equipment that is to be financed has to still carry a decent value (after all, nobody is going to finance garage sale type equipment), and it has to be a type of equipment that will still hold a certain value at the end of the lease or finance term. But that's true with almost anything you want to finance, used or new.
But even when you factor in those two basic conditions, many options come to mind. Financing used manufacturing equipment, for example, is a very popular option here at my company. That's because most manufacturing machinery holds value for years… even decades. I know of fabricators using steelworking equipment made before I was born. Some of this equipment is still worth quite a bit today. And if it's worth something, many equipment finance companies will finance or lease it.
Used equipment financing is a decent enough part of my day here, and it's a shame more people don't know it exists. Hopefully, I changed that a bit today (just like I did last year!)