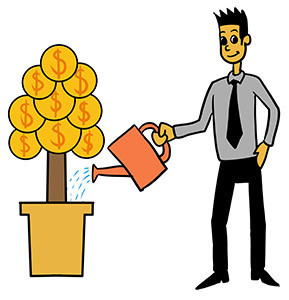 One big advantage of equipment financing is some equipment financing companies will offer to finance more than the equipment. In fact, I would go as far to say that when shopping for an equipment lease or such, choose a company that will finance soft costs / add-ons over and above the cost of equipment.
Why is this important? Because it allows you to get the add-ons that can truly make a difference, and also (of course) preserve your cash reserves. It makes for a very clean, complete borrowing process.
So what kinds of add-ons count as "over and above"? Here's a very incomplete list (I say incomplete because every industry has specific add-ons and extras that make their equipment more useful).
Taxes
Delivery Charges
Installation Charges
Let me stop here really quick as these are not all that industry specific. Yes, not everything needs to be delivered and/or installed, but most equipment, especially anything large, will have these options. And, as mentioned, some equipment finance companies will finance these.
Ok, let's continue:
Maintenance Agreements – These can be a lifesaver for many pieces of equipment, especially if it's complicated, high-tech equipment.
Training – Many new pieces of equipment need some kind of training. Some comes with documentation and/or videos to help train people, but others may require a visit from a trainer (or have your people go to a training class.) Either way, this can be financed along with the equipment. And yes, this applies to financing software as well.
Optional Add-Ons – Towing packages for work trucks… heavy duty suspension for box trucks… conveyor feed system for a garbage baler… accounting modules for ERP systems… these all can fall under optional add-ons.  Many types of equipment will have options that are not actually a piece of the equipment. And the bank may balk at these, but not your friendly equipment financing company!
Financing equipment is always advantageous, for a hundred different reasons. And financing add-ons and soft costs are just one of them.