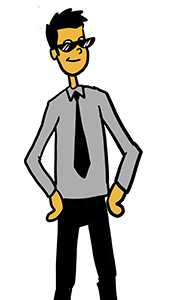 Let's continue on my "what's hot (and not) in equipment financing" series. This is part 2 of the "hot" side (insert McDonald's McDLT joke here… only some of you get that, right?)
Anyway, here are some more industries that are "hot" in leasing equipment:
Vocational Vehicles are hot. What I mean by "vocational vehicles" are trucks and such owned / used by companies that aren't "transport" vehicles. In other words, not 18-wheelers / tractor trailers (in fact, not to spoil the surprise or anything, but 18-wheelers will probably make an appearance on the "not" list).
But yes, other types of work vehicles are fairly hot right now. Cube vans, dump trucks, specialty work trucks, heavy equipment… all doing ok. Even food trucks and ice-cream wagons are holding their own (so don't worry kids, the ice cream man isn't going anywhere.)
The last industry I'll mention as being on the "hot" list are trade contractors. We're seeing increased applications for roofing equipment, waterproofing equipment, remodeling tools, etc. The reasoning here is we are in the spot of the economy where it's not really good enough for people to move, but it thawed just enough for them to say "you know, let's get that leaky roof fixed" (or perhaps look around and say "it's cheaper to make this house the house we want instead of buying new.")
Whatever the actual reasoning or conversations that take place, it's clear that the skilled trades are definitely on the upswing, despite the lack of new construction in an overall sense.
So there we have it – to recap the last two posts, we have agricultural equipment, landscaping equipment, vocational vehicles (non-18-wheeler), and construction trade equipment. Those are your "hot" industries / products in equipment financing. Next, we'll take a look at what's not so hot (and you know I'll throw in a Section 179 post in there somewhere as well.)