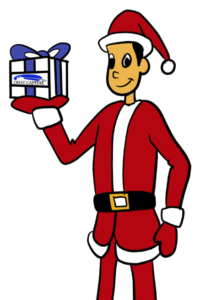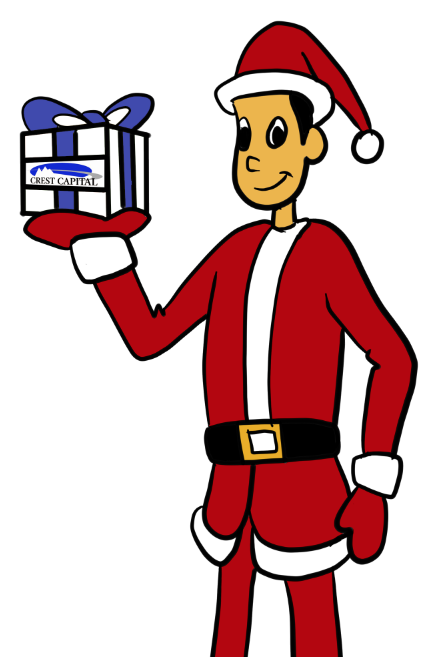 It's December, so let's do a holiday wish list. Here's what Equipment Financing / Section 179 loving Fletch wants:
The first thing I want is for every business to take advantage of Section 179. Whether you financed equipment or not (and you know I'm a big fan of the financing/Section 179 combo), you need to get this in place by midnight 12/31 (and don't you worry – I'll have one more reminder post about it).
The reason I wish for this is because it's good for everyone – equipment buyers save on taxes, equipment sellers get more business, trucking companies deliver it, maintenance people maintain it, and so on. Section 179 works, folks – use it.
Here's another wish – I hope the government and new administration start spending some money on infrastructure. If you read here, you know I don't get political, and I'll continue to refrain, but I don't think it's a stretch for anyone to admit that this would be good for everyone. It would create thousands of new jobs, and all manner of companies and business would be involved. Of course, I want no taxes being raised to pay for such – instead, use the money already being collected on it.   
Back to Section 179 for a second – Usually, any wish list of mine would include either a "raise Section 179" or "extend it" wish. But last year, it was raised to $500,000, and made permanent. That means I can scratch that off my list and put on the new turntable I've been eyeing (Fletch is an audio guy). What do you think my chances are? (note: peace and quiet loving Mrs. Fletch says "close to zero").  
A few years ago, I wished for an equipment financing / equipment leasing app. I've seen signs that such a thing is probably pretty close.
In fact, technology still amazes me – the fact that I have access to almost all of human knowledge in the palm of my hand… it's astonishing. Think about this – when our Founding Fathers needed to get a message to, say, France ("err, can you help us in this little dustup we're having?"), they actually had to physically get on a  ship and go there (or send a letter, which still meant a ship going there).  But right now, if I had the proper number, I could call the President of France. I don't have the number, of course, and even if I did, I wouldn't know what to say, but still, it's amazing to me to think about that.
Ok, I went off on a tangent there. But while I'm on international communications and negotiation, let me text Mrs. Fletch about this turntable…