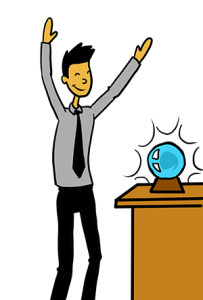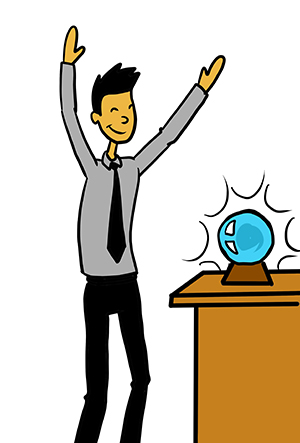 It's that time of year again folks, where "Fearless" Fletch looks into his crystal ball and makes a few predictions.
Ok, my wife just walked by, read the screen, and chuckled a bit at the "fearless" part. And yes, my crystal ball is an old snow globe that's part of our Christmas decorations, but I digress – if you read back over the years, you'll see I knocked a few predictions out of the park. So let's get to it.
I always start with sports, and this year, it's kind of a double prediction for football. See, as I write this, the Giants aren't in, and part of me wants to predict the Giants. This is because the last two presidential election years, the Giants and Patriots met in the super bowl, with the Giants winning both (in fact, I not only predicted that second win, I also predicted the "second" Eli Manning crazy pass!)
So how can I not pick the Giants? Oh, because maybe they won't make it in… So here's my caveat – if the Giants get in the postseason (it's a longshot), they are the pick. If not, let's go with the Arizona Cardinals. For their AFC opponent, it's easy – Pats all the way. But they won't win the big game.
Baseball… History will be made this year when the CUBS WIN THE WORLD SERIES. I like the Mets a lot too, and they have scary pitching, but it's been 100+ years for the cubs – it's time.
Basketball… we have to go with LeBron James winning a title for Cleveland.  So, according to Fletch, two long-suffering fan bases get their titles this year.
Hockey… I don't follow hockey too closely, but something tells me we're going back to basics and the Montreal Canadians will win it all.
Let's talk economy. I was going to predict that congress makes Section 179 last a few years, but they took the wind out of my prediction sails and already enacted it. In case you haven't heard (and if you read me, you already heard), Section 179 was permanently raised to $500,000. No more guessing, no more roller coaster. I do predict this will be good for the economy, however.
I also predict larger profits for many small and medium businesses this year. With Section 179 so generous, and interest rates fairly low, if one combines Section 179 with equipment financing, it's almost a surefire profit for this year. Look into it folks, and make those numbers work for you.
We have a presidential election in 2016, and it's going to be an interesting one. The Democratic side is almost certainly going to be Hillary Clinton. The Republican side… oh my goodness, not even Fletch can predict this one. Could it really be Trump? But then again, lots of folks have been saying that for months now, yet he keeps chugging along. So I'll forgo a prediction on the election. Just as well – talking politics only alienates people.
In other news, I keep predicting some kind of space event. I'm going to stick with that – maybe this is the year we find out we're not exactly alone (even if what we discover is long-past remnants of microbes that lived eons ago.)
Ok, there you have it – Fletch predicts for 2016. Happy New Year, everyone!