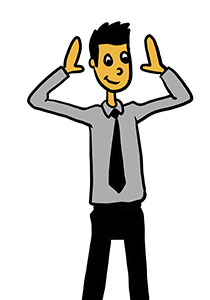 Here we are, in the thick of the holiday season, and 2010 is coming to a close. Like many, I always get a little whimsical around this time (the bottle of holiday cheer likely helps.) It's time to relax, look back and take stock in what happened, and then gaze forward at the fresh slate the New Year will bring.
Compared to recent years, 2010 was, at the least, somewhat stable. It was far from what anyone would call a "good" year, but on the plus side, we kind of knew what to expect from it (not much), and the only real curveballs we got were good ones. Like the Section 179 extension / boost. That was unexpected, and very welcome (if you look at my posts from earlier this year, I, like many others, truly thought that Section 179 was done – it was a definite surprise to us all.)
So it wasn't a great year, and it wasn't horrible. I suspect most business owners will be hopeful that 2011 is a stronger year business-wise. I think it will be – at the least, it'll be another unsurprising "average" year. And at best, we'll see some movement up.
I had mentioned in previous New Year's posts that I worked in an office supply store in my younger years, and got my first taste of Section 179 when local businesspeople would rush in on New Year's Eve and buy thousands of dollars worth of copiers, computers, fax machines, etc. The reason being (of course) that midnight is the deadline to buy it and put it in service.
Now, I'm not going to tell you to run right out on New Year's Eve and buy stuff (I know Mrs. Fletch would not be pleased with me if I spent our New Year's Eve buying and hooking up a computer), but I will tell you that there is still a little time left – right now, you can still take advantage of Section 179, and make 2010's numbers a little stronger.
Also, I'd like to express a hearty "Happy Holidays / Happy New Year" to everyone who reads this blog. I hope I've been at least a little informative to you, and given you a twice-monthly reason to think about Section 179, Equipment Financing, Taxes, and other financial stuff that doesn't readily spring to mind. See you in 2011!