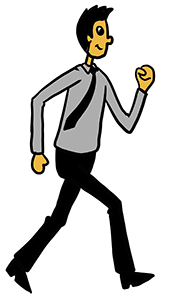 It's been awhile since I devoted an entire post to Section 179, so I figured it was time (I realize I did a few half posts on it, but they don't count.)
As most of my readers know, Section 179 is something I champion, because it's basically free money from the government. This is because it's a tax deduction on business equipment. Think about those two words for a moment, will you? Business – Equipment. In other words, equipment your business needs. New (or used) office furniture, new computers, new machines, new compactors, new vehicles, new software… you get the idea (by the way, most of this can be used as well – it just has to be new to you).
So in essence, that's why it's free money – it things you would have bought anyway. It's not like that trick that stores pull on us all the time "buy one cucumber flavored ice cream, and get the other free". Yes, some people (my wife) might think that's a deal, but we all know it isn't, because who would buy that in the first place?
No, Section 179 is used for equipment that your business needs anyway. So why not get a fat tax deduction on new office chairs (or whatnot)? And the deduction is still fat this year – for 2012, Section 179's maximum deduction is $125,000 (if you buy and put the equipment into use by midnight 12/31/2012). That's a pretty sweet deduction for most small businesses. Especially if you combine it with equipment financing or an equipment lease.
Here's the kicker though – Section 179 is a year to year thing. Next year (2013), the maximum deduction drops (like a stone) to $25,000. Now, congress may indeed raise it, but I haven't heard anything yet. So right now, we have to assume they won't. That means the time to act is now – 2012 – if you want to take advantage of the larger numbers.
And yes, the year is quickly coming to an end, so I'll remind you again and again. It's what I do.