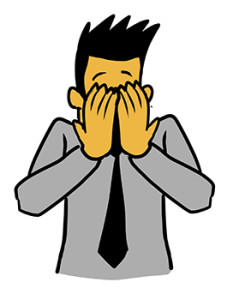 One aspect of the equipment financing industry is equipment sellers (manufacturers, distributors, used equipment dealers, etc.) offering financing through a company like mine.
It's popular, because it's usually a win / win / win for all involved. Of course, my company likes the financing business it brings. Our equipment-selling partner loves offering financing, because they sell more. And the buyer loves it because financing through an equipment financing company is better and easier than a bank (my regular readers know this.)
However, there is one point I run into once in a while. It's a company that is reluctant (or even afraid) to offer financing. Why are they afraid? There are a few reasons, such as they feel the entire "financing thing" is too complicated; that they are taking risks; that they won't get paid on time, etc.
None of these are even remotely true.
I'm going to spend a few blog posts going over the common objections in terms of offering financing. But in this beginning post for the topic, let me dispel them in an overall sense in just a few sentences.
A manufacturer offering their customers financing through a company like mine is no more complicated, and no more risky, than simply referring someone to us.  When you say "we offer financing through company xyz", YOU'RE not really offering the financing; my company is. You still get paid like always, with no risk.
In fact, not only is there no risk, but there's tons of reward. This is because studies show that, given the choice, most equipment buyers will happily finance your product. If you offer them funding through an equipment financing company, you're making it easy to do business with you.
"Easy" is a good word there, because offering equipment financing is easy, profitable, and risk free. Stick around to read more on this topic.